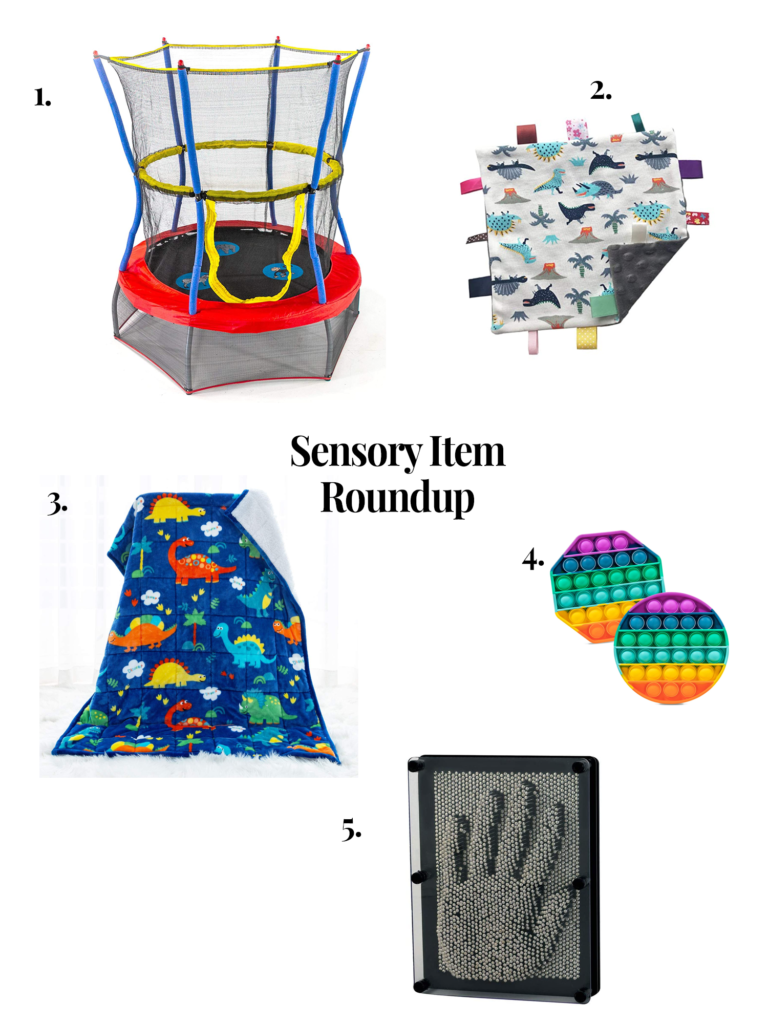 Our son Ollie is autistic and is super sensory — here are five items that he uses on a daily basis to regulate himself!
1. Enclosed Indoor Trampoline
Never did I think I was going to own a trampoline — honestly, I'm still very hesitant about getting a large outdoor one, but time will tell. Ollie used to spend a LOT of time bouncing on his knees, and one day it dawned on me: a trampoline would be so much better! Ollie spends a lot of time regulating inside this on a daily basis. We bought this one, we are currently using a 48″ size and Ollie is three and weights roughly 42lbs. I have seen these sold at Walmart as well!
2. Tag Blankets
These are honestly marketed towards infants, but Oliver has always had a thing for tags and these solve finding something small to help him regulate when we are out in public. He loves putting them against his face, or playing quietly with the tags.
3. Weighted Blanket
Ollie sleeps with a weighted blanket but also enjoys having it with him during the day. When he starts school, we are going to have him bring his weighted vest instead as they serve a similar purpose.
4. Bubble Fidget Toy
These seem to be super popular on Amazon right now as stress-relieving options for adults, but ollie really enjoys his to calm him down.
5. Pin Art Toy
This is a new one for us — we randomly found a plastic rainbow pin art toy at our last Target run. I had let Ollie play with it during the store with the intention of not buying it (keeping it as entertainment while shopping) but he was so enamored with it, it came home with us! He spends a lot of time putting his hands against it, sometimes his face, or chin, or his stomach.