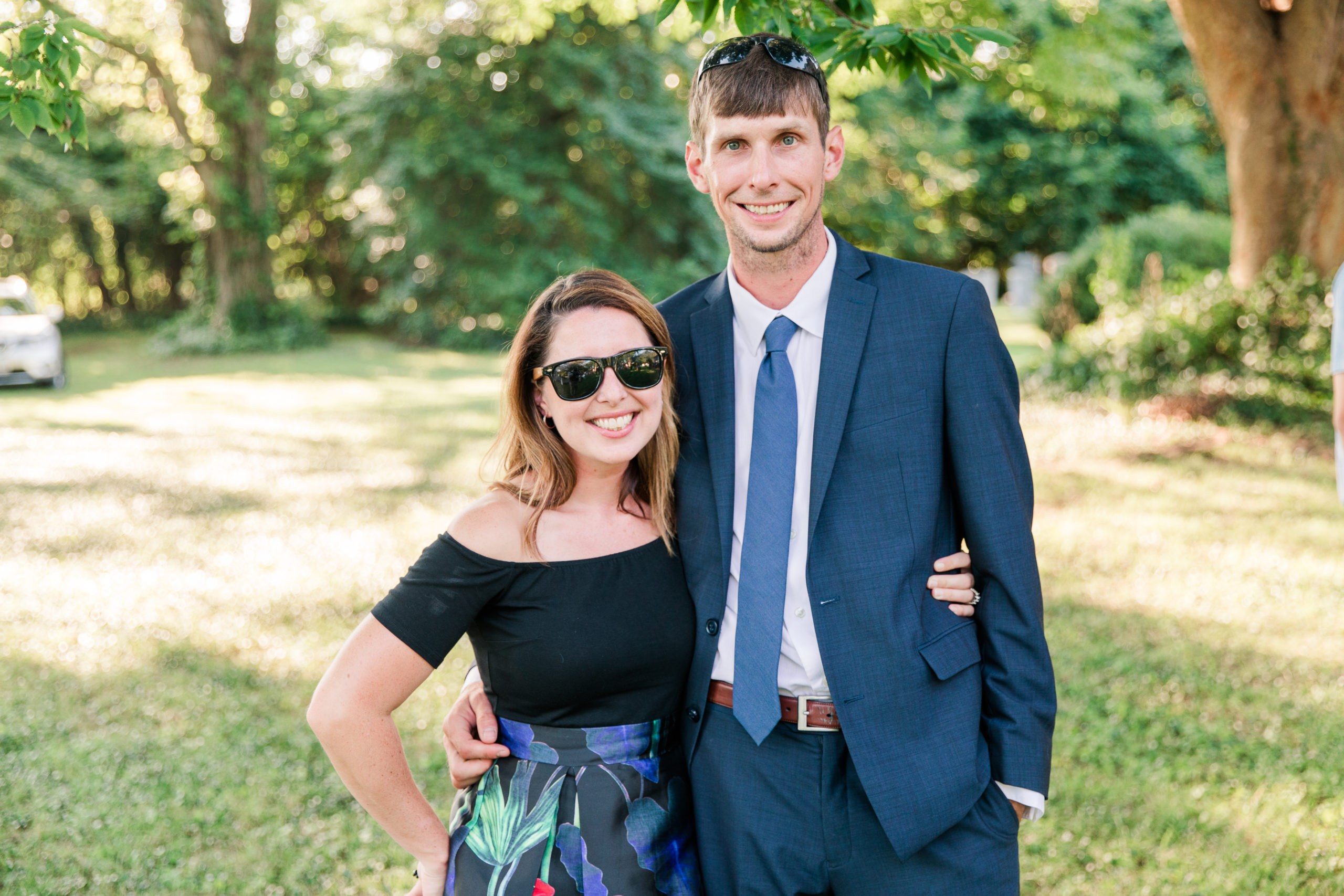 Hey, hey!
Thanks for stopping by! We're CJ and Jason Price and this is our journey into renovating Swan Meadow, a 140 year-old gothic victorian on the eastern shore of Maryland.
For the past 11 years, we've dreamed about owning an older home. During COVID and the housing market boom, we realized THIS WAS OUR TIME and we started making some serious moves and watching our area for the perfect house.
And so we thought we found it — but we were too late. Then another, and another… until a friend (THANK YOU SARA) shared our home to us randomly and said, "I think you might like this one?!"
The minute we walked the house we knew this would be our forever home, and we went home to crunch the numbers and also get super nerdy and research as much as possible about Swan Meadow.
Why is it called Swan Meadow at Ivingo?
One of the greatest things about Maryland is they run a historical database (the Maryland Historical Trust) on all older homes. You can find that here. This is where we found most of our current information on Swan Meadow, otherwise known as K-587. You can view the entire file by clicking here.
For the shortest and sweetest synopsis: Swan Meadow is a gothic victorian and is the sister home to the original Ivingo down the road. The previous owner's of the home had a sign out front that stated Ivingo, so we wanted to acknowledge both their reference to the home as well as it's sister house which is currently uninhabitable and would require a complete gut to bring back to life.
Although there are some differences. both probably were built ov members of the Merritt family within a few years of each other. Hlis one appears slightly later. It is not shown on the 1877 atlas of Kent County map of the second election district. A house is shown at lvingo, though the designation may riave been for only the rear wing, which is older. The rear wing at Swan Meaaow (a recent name) is contemporary with the front, main section. – Maryland Historical Trust
Interested in Learning More?
Sometimes you have some burning questions that you gotta know about old houses, and maybe we have those answers. Maybe we don't, but either way, you can always say hi!