During the pandemic, we have had a difficult time finding places to bring Oliver. He won't wear a mask but is over the age of two. We discovered that the National Aquarium does not mandate masks for those under the age of five! So we took a day trip as a family to see how a sensory experience like an aquarium would work for Oliver.
We are very lucky to live within driving distance of a national aquarium! The drive took us roughly an hour and a half and we parked about a block away from the aquarium in Baltimore.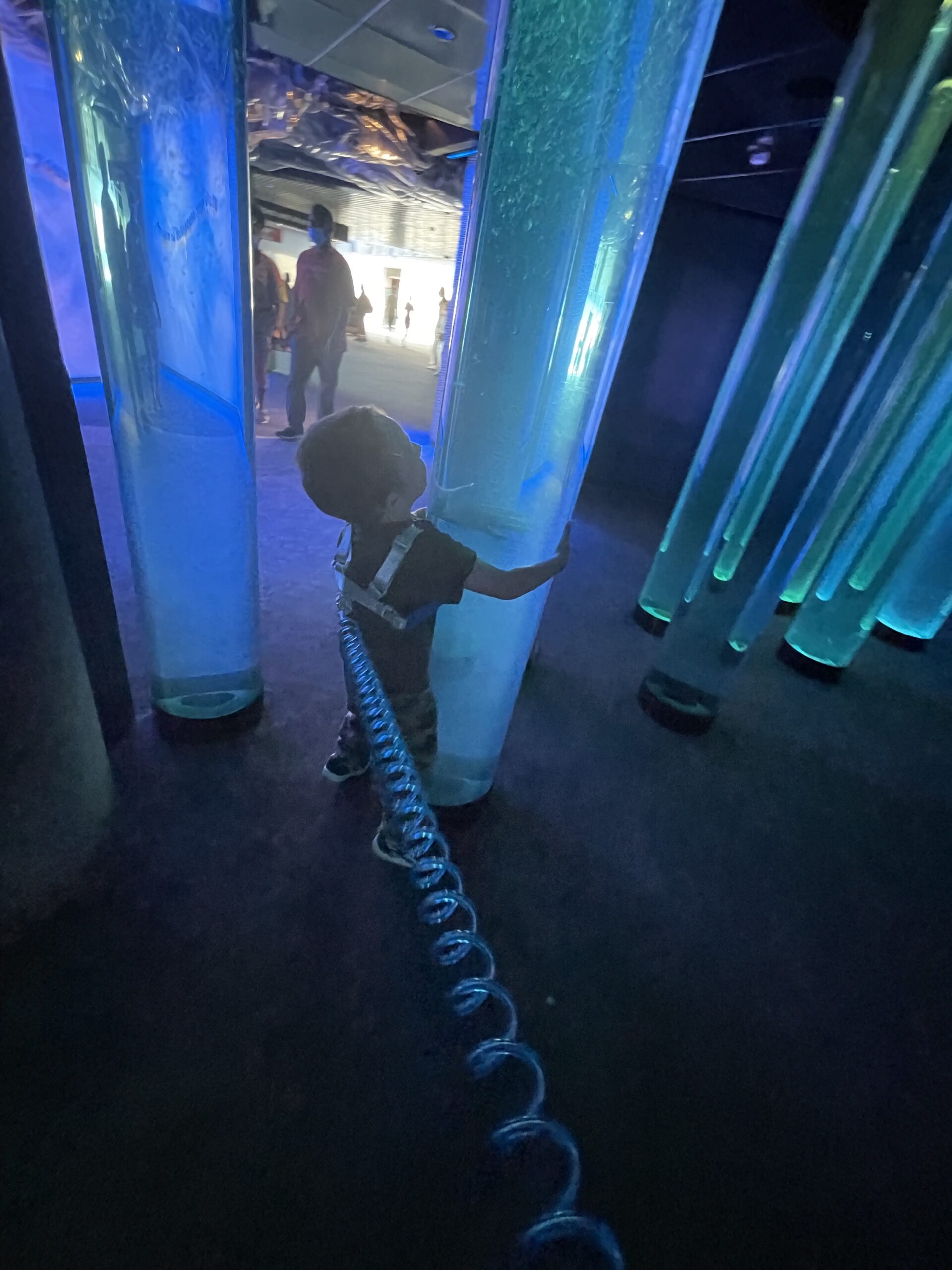 The aquarium has an easy layout that starts with choosing a few paths and then also has a gift shop. Of course, Violet immediately wanted to go find something but we did at least convince her to wait until the end of the day. That way she didn't have to carry it with her!
When we go out in public, we put a leash on Oliver. A lot of people who do not understand Oliver's autistic behaviors may think this is cruel but this is a pure safety measure for us. Oliver tends to run in public spaces and he is fast.
I would say 50% of the time Oliver was entertained by the exhibits and the tanks, which is honestly pretty good for him! He thoroughly enjoyed feeling all of the textures of the space and enjoyed the smaller fish tanks versus the larger shark tanks.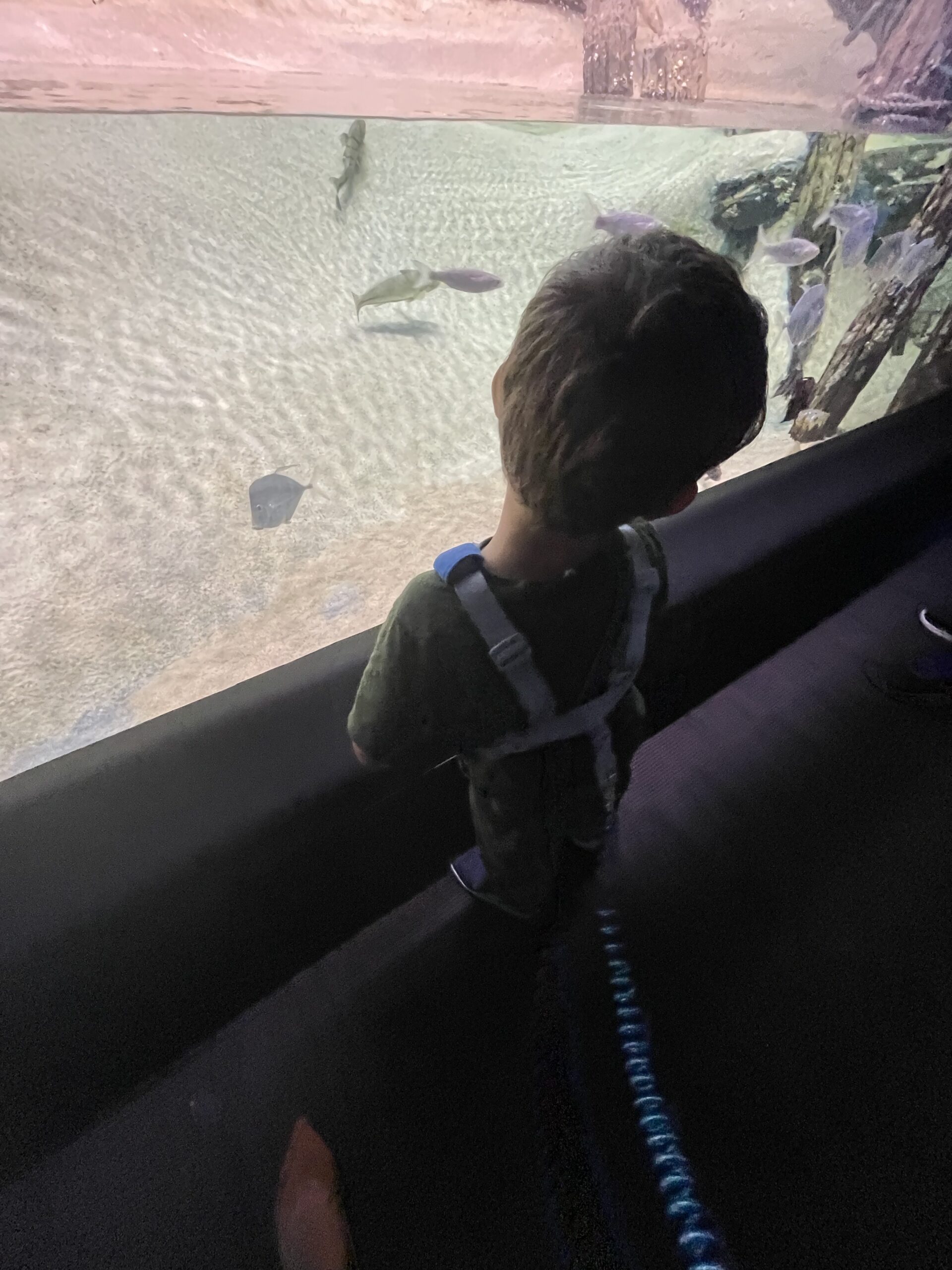 Violet really enjoyed the dolphins (they weren't doing shows at the time), the shark tanks and the rainforest exhibit! She even posed with one of the parrots.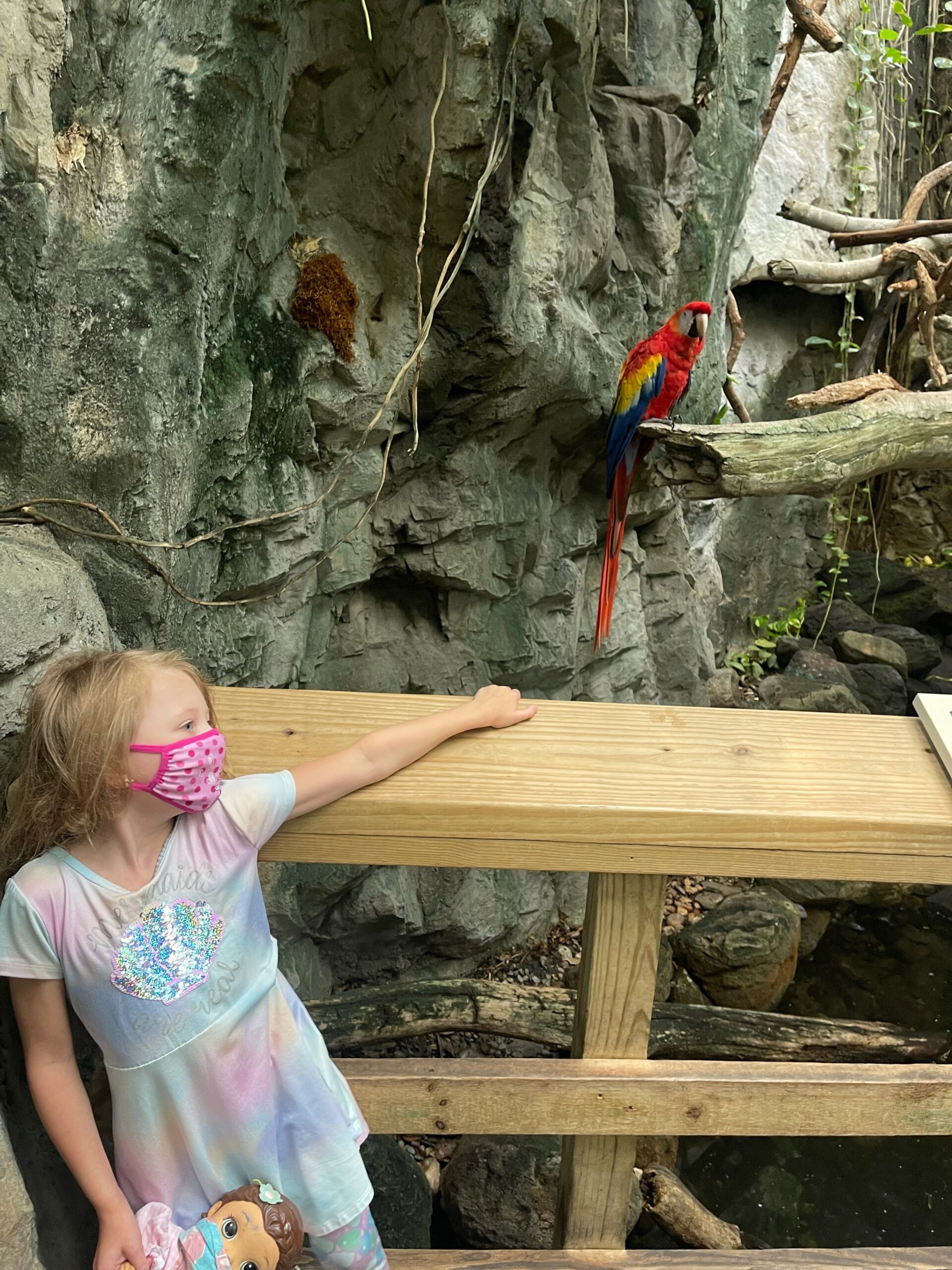 I think both kiddos enjoyed the final "exhibit" the most — once you've climbed to the rainforest level, you must come all the way back down and they had a slow ramp that you went down throughout the levels. It made it feel as though you were the fish inside the tank, and ultimately it was really calming! Oliver enjoyed the sensation of running down the carpeted ramps and Violet enjoyed how big the tank was!
If you have an autistic family member that is not bothered by darkness or noise, I would recommend trying the National Aquarium!